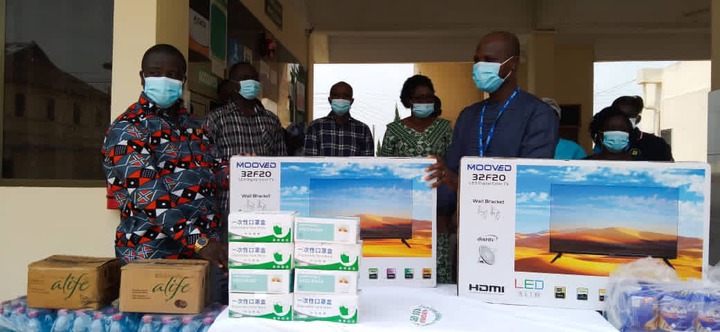 A business mogul in the eastern region who has fully recovered from the deadly covid-19 pandemic donates personal protective equipments and Televisions to the treatment center where he received treatment while in Isolation at the eastern regional Hospital in Koforidua.
Mr Michael Adjei, the CEO of De-Honex Ghana Limited showing appreciation to God and country, donated items which includes Face Masks, Alcohol based hand sanitisers, Paper towels (tissues), Surgical gloves, Water, Televisions, and other essential medical supplies to the eastern regional hospital.
He made this all important donation as part of his birthday celebration.
"Ooh just to support the isolation center and also to urge the general public to take Covid-19 serious because it's real. Moreover, i urge everybody to participate in the taking of the vaccine to help fight the deadly virus" – Mr Michael Adjei said.
Sharing his experience as a patient, he described it as a terrible situation where people are in critical conditions and can't do anything by themselves whereas others are also seen dying.
"I was once a patient and i was at the isolation center for about a week. It's just by the Grace that i've recovered. It's terrible, because people are in critical conditions where they can't do anything by themselves. People are dying so Ghanaians should take Covid-19 serious. It's just by the grace'. – Mr Michael Adjei maintained.
Dr Arko Akoto Ampaw, the medical superintendent of the eastern regional hospital led a team of staff to to receive the items and thanked him for the good initiative.
"I must say that we are extremely grateful for you to have carried out your thoughts even at the point that you were unwell and was receiving treatment. I know it's going to beef up the resources available at the treatment center and will make subsequent patients and clients, we wish to not not have more but they would be more comfortable when they come. thank you very much" – Dr Akoto Ampaw.
De-Honex Ghana Limited is a group of departments into road and building construction, farming, real estate development, export and Import and oil and gas.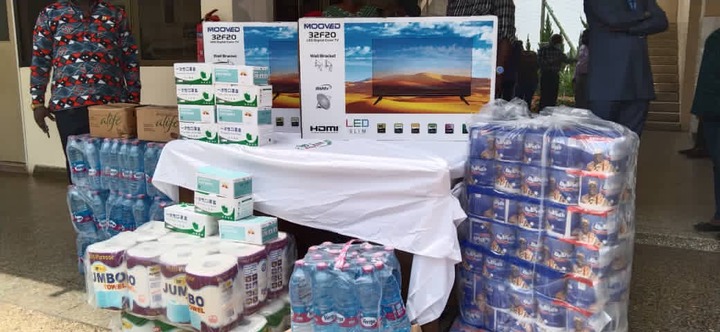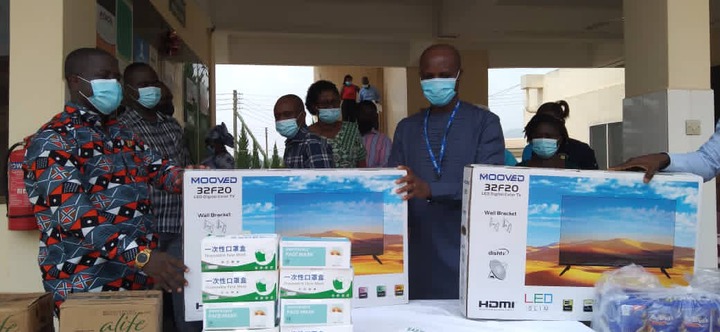 By: Nana Gyasi | Radio 1 | Ghana