A friend in need they say is a friend in deed. The Atiwa East district Assembly in the eastern region led by the District Chief Executive, DCE, Hon. Lawyer Nkansah Panin has demonstrated real love, kind and extreme benevolence towards Emmanuel Ofosu, a 16year old JHS pupil in the district seeking health care delivery at the Korle Bu Teaching Hospital.
The District Assembly makes full payment of ₵5,000.00 (five thousand Ghana cedis) at the Korle Bu teaching hospital to ensure Emmanuel Ofosu undergoes a successful surgery.
Emmanuel Ofosu, a 16year old pupil of Anyinam Presbyterian Junior High School was diagnosed of Kidney Stones and needed ₵5,000.00 for a surgery.
The single parent, Vivian Serwaa who had no hope of securing such amount sought support from the general public, as well as NGO's including individuals to save the life of Emmanuel Ofosu, her son.
She pleaded in tears when speaking with Nana Gyasi of Radio 1 100.7fm, especially when they were given one week ultimatum to provide the money else, they would be sent home.
After a publication, Madam Vivian Serwaa has confirmed that she's been able to raise ₵6,700 from donors and expresses her profound gratitude to all especially to the Atiwa East District Assembly, ISOTOYA Foundation and one Burger at Anyinam who she could not mention the name.
God bless you all for your supports and may He replenish you more abundantly and exceedingly.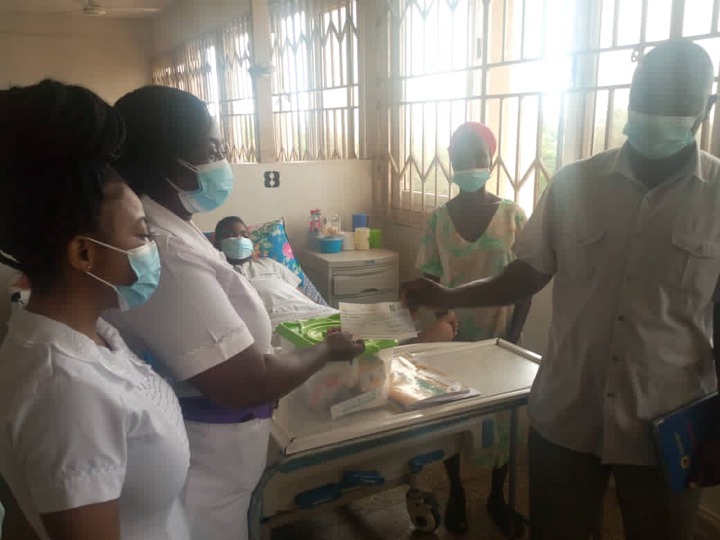 By: Nana Gyasi | Radio 1 | Ghana