As citizens and residents of fanteakwa south constituency in the eastern region are contemplating on who becomes the fanteakwa south District Chief Executive in the second term of Nana Addo Dankwa Akufo-Addo – Bawumia led NPP administration, the member of Parliament for the constituency, Hon. Kofi Okyere Agyekum, a.k.a Arafat has settled the contentions.
Even as a section think the current DCE, Hon. Kwasi Ntori Adjabeng needs to continue and complete all projects he started, others thought new hand is needed at the district.
This internal politicking has been settled as the member of Parliament, Hon. Arafat has revealed that the leadership of the party in the constituency has settled on renominating the incumbent DCE for his second term. He disclosed this when delivering a speech at a ceremony to hand over a 4 unit teachers apartment to the district director of education at Saamang in the same constituency.
"I want to make this clear. Our DCE has been very hardworking and a team player. As some MPs are at loggerheads with their DCEs, same can't be found here. Any project you see today is as a collaborative force between the DCE and myself so he deserves another term" – Arafat said.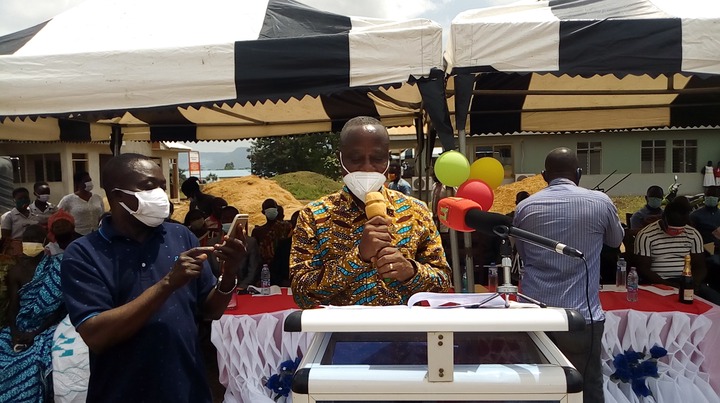 He also used the occasion to clear rumours that he's against the DCE and for that matter supporting the presiding member to unseat the DCE.
"Throughout my campaign for MP, the DCE has been supportive. He followed me and campaigned with and for me on many occasions. People are spreading false news that I am supporting the presiding member to unseat him. Let me say that we have elders in our party and we have come to a conclusion, the party settles on Hon. Kwasi Ntori Adjabeng to be maintained as DCE" – Arafat maintained.
Hon. Kofi Okyere Agyekum added that the leadership of the party had to sit the three aspirants down and finally in consensus, all agreed to settle on Hon. Kwasi Ntori Adjabeng.
The contest was between the incumbent DCE, the presiding member and the constituency secretary of the NPP.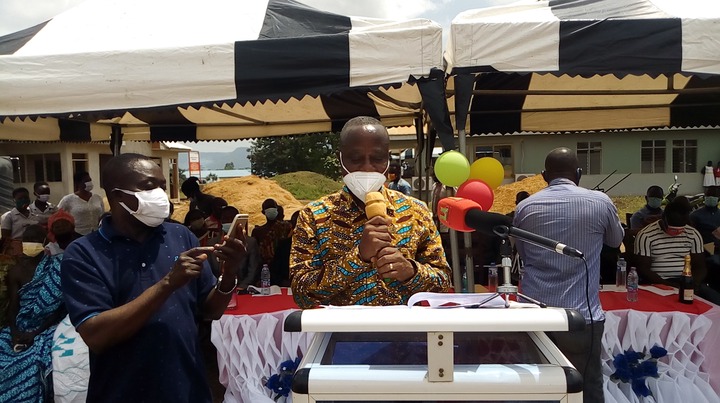 By: Nana Gyasi | Radio 1 | Ghana