As a concern citizen and patriotic Ghanaian, a former parliamentary aspirant on the ticket of the opposition National Democratic Congress, NDC for the constituents of Amasaman, Hajia Mariam Ibrahim Dzifa has described the ruling NPP's slogan ahead of the 2020 election as a suicidal theme.
According to the NDC stalwart, she's left with no option than to be forced out to register her displeasure about the current economic hardship and lack of good leadership style .
"Fast forward, the npp theme they conjured prior to the election was a bomb ready to explode and now its manifestations are crystal clear. Ghanaians fell for it though the election wasn't won on genuine and fair ground considering the chameleon nature of the electoral commission. The four more for Nana was nothing than a deception and full package of wickedness and hardships." – Hajia stated.
Hajia Mariam Dzifa Ibrahim could not fathom why the government in its quest to maintain power by all means decided to increase the salaries of some government workers shortly to the elections and right after the elections those whose salaries were increased went back to the normal salary they were taking, "it's a known fact the government took loan during the lockdown to support Ghanaians of which water bills were free and electricity bills some been absorbed by the government, it was a shock to the whole nation when the government decided to ask Ghanaians to pay back the freebies the government awarded, my question is what happened to the loan they took ? And why were we not informed that it wasn't free but government quick loan ?All these summarised how the government deceived the people to vote for them." – Hajia asked.
She added that things are very hard economically, the spike of prices of items is unprecedented and way ward .
"Now the worse of it is the current power crisis, it is established fact that His Excellency John Dramani Mahama solved dumsor and handed over a stable power to the Akuffo Addo administration,in their almost five years in power they have failed to even add 1kw of power to the national grid .The Bole Adam Smith who made the world aware that he has arrested the dollar and the keys are with IGP, the keys have now been stolen and the dollars are on 100m run. Sure when the fundamentals are weak the rate of at which the cedis depreciate will expose you." – She added.
She maintained that the Nana Addo – Bawumia NPP led government has unleashed their true colours and the bomb is exploding. She therefore prays former president Mahama who she ascribed as "the Messiah" to come back to save the nation.
"We pray the good lord gives us the strength to survive this and wait patiently for the Joshua and messiah of time His Excellency John Dramani Mahama to come and rescue us and take us to the promise land."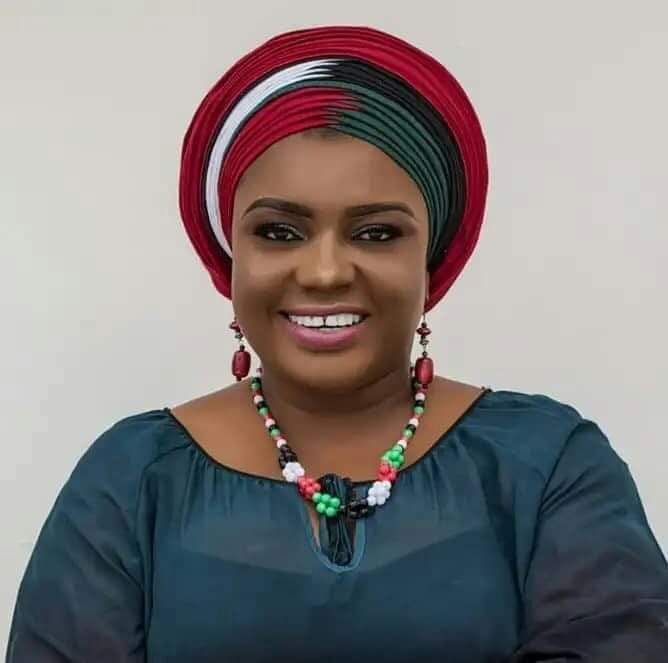 By: Nana Gyasi | Radio 1 | Ghana