The free SHS coordinator in eastern region, Nana Asante Twum, popularly known as Nana Oat has revealed that there are still a number qualified students who are still home owing to various reasons best known to them.
A total number of Four hundred and ninety four thousand one hundred and thirty qualified students were placed in various senior high schools.
"Out of the total number, More than eighty thousand students are still home for numerous reasons. Only four hundred and eleven thousand five hundred and forty two students have reported at school, out of the eighty thousand, only Six thousand students are within eastern region." – Nana Oat said
According to the free senior high school coordinator in the eastern region, Nana Twum Ofosu-Asante Twum the placed students who are still home could be as a result of so many factors.
In a studio discussion with Nana Kwabena Addo on Radio 1 100.7fm, Nana Oat disclosed that six thousand qualified students are within eastern region who have not yet reported at their various placed Senior High Schools. He further urged the public to alert all students who are still home to go to their various high schools for their prospectus.
He further asked all parents to send their qualified students who are still home to their various placed senior high schools. He added that the system is totally free and everyone should do well and get to their senior high schools for admission.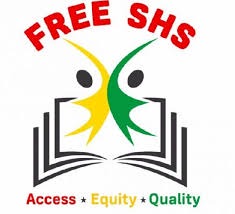 By: Eben | Radio 1 | Ghana